Commercial Locksmith Rochester NY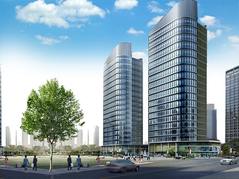 Who Can Change Commercial Locks?
If you are a business owner in Rochester, NY, you will find you will need locksmith services at one point or the other. Whether
you are changing your locks, installing a surveillance system, or facing an emergency, all you need is a reliable commercial
locksmith.
But the question is, how do I find the best commercial locksmith near me? Do not worry; Reliable Locksmith 24/7 is here to
solve every one of your needs.
Why you should work with us
Once you decide to hire a commercial locksmith, one thing should cross your mind; you trust someone else with your business.
With Reliable Locksmith 24/7, we are here to give you the best solutions and urge you to feel at ease. Below are some of the
compelling reasons why you are the best locksmith for a commercial building.
We are top quality and affordable commercial locksmith service provider in Rochester, NY, and its environs. No task is too small
or too big for us; we are a top Locksmith for commercial building that handles everything at any time with the utmost
professionalism.
We respond fast to emergency services and sort out any other issues, including business locks repair and lock installation. Our
services also comprise top-tier security solutions.
Customer Satisfaction drives our course
Our team of professionals displays sheer dedication to client satisfaction. We deal with integrity, honesty, and expertise from
the moment you contact us to hand over the finished products.
Reliable Locksmith 24/7is fully licensed with valid insurance cover. With that, we give you a buyback guarantee in case of
accidents or misfortunes at work. We also provide other services like giving you out extra keys when you misplace or damage
yours.
There is nothing as satisfying as working with the best of the best. You want a commercial locksmith to secure your business
and give you a foolproof system; we are in business to precisely provide you that.
Our term has the right qualification with certification and experience. We also conduct regular training to update our skills with
the latest industry technology. With that, we give you premium services whether you are using vintage systems or the newest
industry additions.
A locksmith is someone you entrust with your entire security system and other valuable aspects of your business. At Reliable
Locksmith 24/7, we are dependable; we are always on our toes if you need us because security matters can never wait. We
have a strict privacy policy and terms on a contract that position us as the most reputable locksmith in Rochester, NY.
Top-Notch Services Equipped with the latest state-of-the-art technology
Apart from training and ensuring that our team has the best qualification in town, we equip ourselves with the newest
technology. With that, we can tackle every type of security system and fix any lock that comes our way. Our upgraded tools and
equipment such as electronic operated and magnetic locks ensure that we serve our customers with unmatched convenience.
With our services, you get the best rates in the market. We are straightforward from the first transactions and will give you a
breakdown of where and how we use your money on the project. If we need any parts, we will advise you on why we need
them and how they are essential to your system. Our invoices do not come with any surprise charges that will freak you out.
If you are not sure whether you need business locks or not, reach out to us. We will help you out for free and only quote you
the final price, which is affordable.
How do I access Commercial locksmith services near me?
Never panic whenever you find yourself in such a situation because we will always bail you out. You can always dial our number
any time of the day, and we will reach there in a minute.